2010 Featured Members
FCP is a community driven website with some truly amazing members who have achieved some remarkable goals. FCP recognizes those members who regularly contribute to the FCP Poker Forums or excel in playing poker both live or online. Our administrative staff carefully selects a new member to feature throughout our website for a two week period not only to boost egos but also to give respect back to the community.
FCP Featured Members:
December 1st, 2010: TrueAce13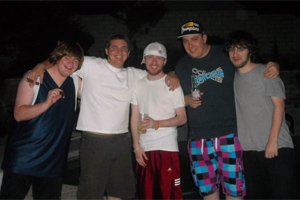 Ryan was introduced to poker at the young age of 8. His mother taught him Blackjack and 5 Card Draw for "counting purposes". He was intrigued by the game and after sweating his brother's home games for a few years he was taught Texas hold'em. "I didn't know anything about the strategy of the game, just that bluffing was awesome," said Ryan. After the Moneymaker boom, his friends in high school started playing. "We would play a $5 or $10 home tournament, and because I realize that you just need to keep betting, raising, and apply pressure, I did well against my friends. I knew there was strategy, but didn't really know it. I read the hold'em section in Super System and started playing like that."
When he turned 18 his mom took me him to Soaring Eagle (an 18 and over casino in MI). There he played his first real poker game at $1/$2 limits. "I still remember my first big pot I lost, where I had like $120 in front of me and raise in EP w/ QQ. Button and SB call. Flop came out 774 rainbow. SB bet, I raised, button folded, SB puts me all in, and I call. He flips over AT and hits an A on the turn. This is where I started seeing the gamble in poker."
Ryan went to college, and like many others he he deposited $50 onto PokerStars with dreams of making it big. He continued to redeposit countless times with no real success. Ryan came across FCP because Daniel was his favorite poker player and he started reading his blog. "I was a lurker of the forum and finally after going through about $400-$600 in depositing $50, I made a thread being like, "why can't I beat online". I had about $100 in my account and found a cash game, .01/.02. While at a table, I ran into a fellow FCPer Simon (Aimhigher). He sends me a PM and tells me that there is a strategy forum where I can work on my game."
Ryan started posting hands like crazy in the NL section and in the MTT section. "When I started online poker, I thought I knew everything there was to know, but after posting in the forums, I realized that I knew absolutely nothing and had to work hard on my game." Ryan dabbled into $4.40s and did the challenge a few times. He applied for some stakes, and received on offer through Fargo. "I made a deep run in the tournament and he instant messaged me with some strategy advice and other things. Because of this, he introduced me into my close circle of friends." During this time, FCP was running a series of tournaments to win a seat into a $1,500 WSOP event. Ryan had about $400 or so in his account, and spent the $100 entry fee to play these MTTs. "I ran like God and won the package, just beating out Highwaystar. I started contacting other respected members of the forum and started working on my tournament game. I contacted No Not Baxter, WhatArunAA, vtlaxer09. I went out to Vegas in June 09 although I didn't go far it was a great experience."
When he got back, he started grinding MTTs more. He learned a lot from sweating NNB and shortly after received backing from vtlaxer & tehtoe. "I made my first larger field FT about 2 or 3 weeks later where I finished 3rd in a $11 KO in FTP for about $700. A few weeks later, I FT'ed the early 3r and took 7th for about $1,300. It seemed that their coaching really just turned a switch on and I really started grasping different concepts of poker a lot better. I took 2nd in a $26 gtd KO on ftp for about $4,000. Not even a month later, I FT the same $26 KO on a Sunday, and took 2nd for a little over $8k." Unfortunately Ryan started discovering the variance in poker and went on the biggest downswing of his poker career. "I feel that I became complacent in my game and didn't really do too much to improve."
By last April Ryan started receiving coaching from NNB and got back on track. In May 2010, Ryan had another great poker month where he took 3rd in a $22 for like 4k and finally popped my win cherry by winning the late 3r for like 6200.
In June, Ryan went out to Las Vegas to live a month other FCPers (fargo, donk4life, kobe2odom8, superjeff, whatgreatis, stupidhead, highwaystar, babylondonks, justlikenegs, belliaredrew, mr. sparco) and also meet a ton of others as well. "While I made a few deep runs in 2 Venetian deep stack tournaments, I didn't have any large cashes that I was hoping for. When I got back from vegas, I really wanted to put more effort into improving my game. I cut down on the number of tables, started using HEM, read E-books, started watching videos, and did HH reviews w/ NNB and aimhigher." Finally, a few weeks ago, Ryan had his biggest win on a Sunday, winning the $22 NL hold'em [1R1A, $35K Guaranteed] for a little over 18k. "It was so surreal. I have put so much effort into improving my game and being better. I played great poker I felt like, and was nice to have everything go my way."
Ryan has started to learn how to play cash games ($50 and $100 6max/HU) and hopes to enter more live tournaments, because he finds them a lot more fun and easier. "I know I mention them, but huge shoutouts to: Dome, nnb, highway, babylondonks, vtlaxer, justlikenegs (who runs horrible in props) ,donk4life, fargo, tehtoe, superjeff, tbricka, aimhigher, rollingame, and everyone on FCP who has helped contribute to me improving. I feel that I have made close friends because of this forum and I hope I stay in touch with a lot of them."
"Lastly, my main focus is to finish my college degree. While I love the game of poker, I need to find a job that offers good health coverage because I have a major heart condition that need to be watched throughout my life."
November 1st, 2010: KingJames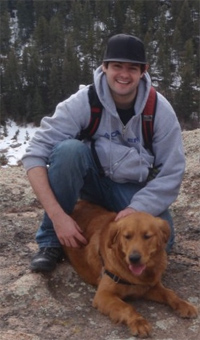 Like many others, James first started playing poker during the Moneymaker boom. He played $5 SNGs with his brother, Andrew, and his friends. "I am the furthest thing from a natural and lost very quickly in all of my initial attempts," said James.
During his freshman year of college James played some SNGs online and had success which he claims was because the games were so soft. He joined FCP in the spring of 2005 because he was a Daniel Negreanu fan and wanted to follow his results and read the strategy forums. "I really was terrible at no-limit hold'em, but found some success playing stud-hi because I was tight, I had read Chip Reese's section in Super System, and people were terrible. Big shout out to Cappy37, NoNeck and KowboyKoop who taught me a lot about stud back in the day."
After the UIEGA came into effect, James didn't play online again until spring of 2009. He continued playing in home games with friends but after a spring break 2009 trip to Lake Tahoe and running super hot in a live HORSE game, James was hooked again. "It turns out I still wasn't very good, but I was committed to getting better and again it was Cappy37 who taught me a lot, and it's also thanks to him that I met most of my poker friends."
After a few months of grinding HORSE James wanted to try NL cash games. He played about 15k hands of 5nl and broke even over that stretch. "I noticed all the cool kids were playing 6-max, so I thought I'd give it a shot at 2nl," said James. He had disappointing results though so he started posting hands and talking about poker. "I met Babylondonks and Stupihead, who in December 2009 took a shot and offered to coach/stake me. I started at 25nl and really had no idea what I was doing which resulted in me losing ½ of the stake in the first 3.5k hands. Luckily, Babs and SH had faith in me, and wanted to continue coaching me." James dropped down to 10nl, and worked hard on his game. He started a challenge thread in the NL cash games forum and has had a great time posting brags, beats and a little strategy from time to time. "Shout out to Kosin Trouble, Trystero, Syntonic, SuperJon, QED, Kepper, NinjaAce, Fighter, CobaltBlue, CorvairShaggy and Droberts for their help!"
Since the inception of the challenge, he's worked through 10nl and is now very comfortably rolled for 25nl and taking shots at 50nl. "With very little natural poker ability, my minimal success has been thanks to my friends and hard work."
Vegas 2010!
In June a bunch of the guys rented a house in Vegas for the month and James was fortunate enough to spend a week out there. "It was really awesome putting faces to screen names and hanging out with Fargo, HighwayStar, Whatgreatis, Babylondonks, and BellaireDrew. I also got to meet Kobe2Odom8, DinkDonk, Acid_Knight, Snamuh, Zimmer, Moneyball16, Tremomey, Jordan, Vtlaxer09, NoNotBaxter, Fluffdog and a bunch of other current and former FCPers who have been instrumental in my development as a poker player. I played some live cash games in Vegas and played 2 Venetian events, fail-boated everything, but it was still the best trip ever. I'm really looking forward to next summer and meeting Stupidhead, DlingDling, Trueace13, JustLikeNegs, NCPerrota, King1305, Outsider, MrSparco and hopefully as many people as possible."
"Big thanks to Bob and Gov for the awesome job they do running FCP. It's a great community and I'm very lucky to have made such great friends and been able to learn so much about poker. Also, thanks to VB and Q for their work on the feral cow hand converter, which I use all the time!"
"Outside of poker, I'm very into hiking with my dog as well as watching sports, eating sushi and drinking smoothies."
October 1st, 2010: Ship_itt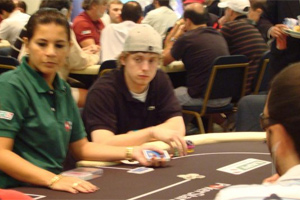 AJ started playing poker in high school. His friend had some money online and transferred him $5 to get him started. A few weeks later and he cashed out for $200 and never looked back.
During his freshman year of college AJ won tournaments back to back for $4500 and $5500 respectively. This is when he started taking poker seriously. Shortly after AJ final tabled a $320 tournament on stars for $21k.
Unfortunately AJ eventually went through his money and after going nearly broke he got involved in FCP through his original friend that transferred him $5 years earlier, Rickyg033. He posted a little bit in the forum and was eventually offered backing deals from a couple of FCPers who helped get him back on his feet.
AJ has had plenty of online tournament success including $27k ($320 6max), $41k (WCOOP), $87k (Sunday 100r), and chopping the Sunday Warmup for $137k. He's also final tabled a live $1500 2 day event at Turning Stone taking 8th for $7500.
AJ is strictly a tournament player, playing regularly $100r to $500 buy-in events mixing in some SNGs along the way.
September 1st, 2010: FARGOpokerND
Fargo got into poker originally by playing with friends in small $1 tournaments growing up. When he started college in the fall of 2004, he joined the social games and bought his first poker book, Super System. Later that school year he discovered FCP although he didn't really post much until the second $4.40 challenge. "Posting in that thread allowed me to branch out contacts and become more comfortable talking to other players on FCP," said Fargo. "It was during that time that I started talking to other prominent FCPers: Tehtoe, Highwaystar, Ko8e34, kobe2odom8, Outsider13, Pokeraddict all via AIM and we all formed a sort of support group for one another. It has been great progressing through the stakes with all of them and seeing them all achieve success."
Fargo made his initial online deposits back in spring of 2005 and ran hot playing the 2/4 limit games before moving up to 5/10. He moved his money to PokerStars and learned bankroll management where he never played tournaments over $10 and stuck to 5/10 limit.
"Eventually I discovered my niche playing PLO cash and tourneys and had quite a bit of success in those games, building up a respectable bankroll for a low limit grinder. At the end of 2008, I decided I wanted to take poker seriously so I got a Cardrunners account, and put aside $1k to start out at 25nl. I stuck to strict bankroll management and worked hard at the game." Here is his graph in cash games from Jan-Aug 2009.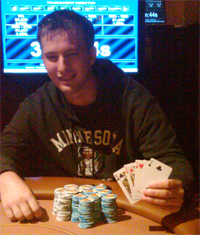 During that time, he hardly focused on MTTs, but in September, he played an $11 rebuy MTT, taking 3rd for $24.8k. That left him craving more. In June that year, he also went to Las Vegas where he played in 2 Venetian events and met some FCPers such as Mr Sparco, Highway, Jeff for the first time. His desire for tourneys went away in early 2010 as he played a lot of 100nl/200nl online but the games were getting tougher to beat so he reverted back to his MTT ways.
"This year we decided to spend a whole month in Vegas and rent a house. I lived with a FANTASTIC group of guys (FCPers included: Highway, WhatGreatIs, TrueAce13, Babylondonks, BellaireDrew, Donk4life, r0lin_game, Stupidhead, Justlikenegs, Mr Sparco, Outside13, KingJames, Flushgarden, Bull62) and my month living with them was definitely the most fun month of my life. I ended up playing 11 events down there (4 $1k WSOPs and 7 Venetian events) and I ended up winning the $560 PLO Venetian event for $30,920 in which I was the chipleader from start to end of day 2 (27 people until the end)."
In the future he hopes to find himself playing a higher volume of tourneys over the next year and continue to make strides towards becoming a better player, not just in MTTs but in all aspects of poker.
"I graduate this year from North Dakota State University with an Accounting degree (after 7 long years including 3 as an Engineer major) and hope to keep poker as my main source of income as long as I continue to enjoy and profit from the game. Getting to where I was today took a lot of hard work and dedication, a bit of luck, and a GREAT supporting cast. Without my parents support which allowed me to focus on poker and school while they payed for my education, and without the support of all my friends I have met through FCP, I wouldn't be here right now talking about myself."
August 1st, 2010: Mr. Sparco
While moving from country to country for work, Marcel landed in Sweden just after the Moneymaker boom had started. He had always had an interest in cards and while waiting for a flight after a conference in Toronto, he had the chance to learn the game he'd been watching on TV from fellow colleagues. When he got back to Europe he made his first $50 deposit on Pokerstars and his online career had begun.
He started by playing in the smallest buyins and had to redeposit a few times. During the last few months of his position in Sweden he joined a weekly live tournament at the math department. It was a small $5 single table tournament, which proved to be more of a social gathering than a serious game but it allowed him to get use to a live environment.
Shortly after he moved to Paris and the poker boom seemed to have not hit France yet. Marcel decided to invest $50/month to his online bankroll and start learning the game. He read books on tournament play and discovered Daniel Negreanu's blog and the FCP forums. While he didn't join FCP until 2007, he regularly read the strat forums and began to apply his mathematics knowledge to the game. His bankroll grew and he never has been busto since.
In the spring of 2007, while visiting friends in Sweden Marcel was invited to play in his first live tournament at the casino in Stockholm. The buy-in was $80 which he paid outside of his bankroll and it proved to be a worthy investment. After moving from his initial table, he went on a roll and ultimately final tabled the event.
"Being at a live final table was a great experience," said Marcel. "Sure, it was not a huge tournament, but there was an actual rail, and it was great to have two guys (another colleague had come along) cheering for me. I managed to keep my stack sort of stable until we were three handed."
Once they were three handed, Marcel was dealt three pairs in a row and he went on to win his first live tournament. "I was in shock: I had just won my very first live tournament, and 13000 Swedish crowns, almost $1800!"
After a breakeven summer of poker, Marcel took down a 60 euro freezeout, a 50 euro rebuy and came third in a 200 euro freezeout. His live bankroll skyrocketed to about 10k. Over the next couple of years, Marcel's online success also improved as he took down a $20K guaranteed event for $9.8k.
2009 WSOP
In the spring of 2009, while attending a workshop in San Francisco, Marcel booked a ticket to Vegas and registered for a three-day $1500 event. Not only did he mincash, but he also final tabled two $345 tournaments and made enough money to pay for the trip.
"My trip to Vegas was absolutely amazing. Not only was it great to finally be able to play live again, it also was awesome to meet some of the guys in real life that I had only known by their avatars so far. I hooked up with Phil (Highwaystar) and Jeff (outsider13), and briefly met Adam (Fargo), Mark (NoSup4U), Frank (Seacucumber), Justin (Fluffdog), Mike (NNB) and quite a few others."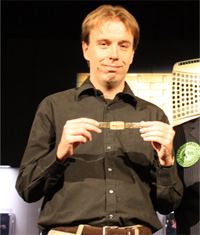 2010 WSOP
Skip ahead to 2010 and Mr. Vonk found himself back in Las Vegas playing at the World Series of Poker. Only this time he had much more experience and confidence going in. He registered for a $1000 NL Hold'em event and found himself at the final table on Day 4. He became the chipleader after eliminating both Mehul Chaudhari in 7th and Matthew Lupton in 6th when his QQ held up. He busted Nathan Jessen in 4th place and eventually went heads up with David Peters. After a short up and down battle, Vonk took a demanding chiplead when his KK took down JJ and a couple of hands later he went on to eliminate Peters and win his first World Series of Poker Bracelet and $570,960 prize!
Marcel continues to play more $100 online tournaments, have added $162/163 tournaments to his schedule, and play the Sunday Million most weeks. Most of his continued success can be followed through the FCP forum in his own thread here.
Images provided by: Petra van der Meijs
July 1st, 2010: CaneBrain
Like many others, CaneBrain started playing poker during the Rounders/Moneymaker boom. At that time he was in college in Philadelphia and when he turned 21 he started going to Atlantic City with friends at least once a week. He learned the game by playing 3/6 limit at the Borgata. Around this time (2004), he made his first online deposit and proceeded to turn $300 into $3000 by mostly playing .25/.50 NL.
When CaneBrain graduated from college, he won a daily Borgata tournament for $7500. It was around this time when he also received a check in error from an online poker site for roughly the same amount. This gave him a real boost to his bankroll.
He decided to move to Manhattan and took a job as a paralegal.
"At nights, I would walk 3 blocks to a card club that ran nightly small buy-in tournaments and 1/2 and 2/5 NLHE games," said CaneBrain. "This was my poker heyday. I was working all day and destroying NYU/Columbia undergrads at night. I joined FCP around this time and really started to grow as a poker player. At that point I was a winning 1/2 NL player and I was getting better at tournaments."
CaneBrain has had some solid success at the online tables, including a 2nd place finish in a FTP $109 tournament for $5800, a 2nd place in the $15 Super Turbo for $4990 and a 3rd place in a Mini Series of Poker (Omaha 8) for $3100. He's also played in two WSOP $1500 NLE events and cashed in both.
His poker growth was really stunted from 2007-2009 when he went to law school and got married. However, this year CaneBrain has really started to work on his game again and looks to accomplish a lot more in the near future.
June 1st, 2010: qyayqi
(Written by: qyayqi)
qyayqi got his start playing poker in about 2004 through a friend at work. it was all play money at first. after coming up with some bad poker t-shirt designs, he read that the best way to market this sort of thing was to join a forum/site that they would cater to and soft-sell them. he did some research, and settled on fcp. he made an account, set up his sig, and posted sporadically while waiting for the money to roll in.
it turned out he was a lousy salesman and t-shirt designer, but a bit better poster.
(it was about this time he took a year off work. it is with regret that he looks back on wasting a year of poker possibilities on play money. he did finish 1st in a hubble freeroll during this time, having all 15 million chips was rather enjoyable for him.)
after running up a million or so play chips on the pokerstars test site, he thought he was wizzbang and made a small deposit.
after he thought he had re-tooled sufficiently, he made another small deposit.
about this time he was also hammering out freerolls on absolute, eventually building up enough money ($7) to play a real tourney w/ a $5 buyin. there were about 100 entrants, and he took 1st. he would run this up to about $700 before switching to pokerstars fulltime in spite of the easier absolute money. sometimes people be crazy!
november 2006 saw qyayqi registered in a $1000 event at his local casino. he had talked a good game to someone with more money than brains and been staked in. after grinding out 4 hours, he clashed with the table chip leader, taking his AK all in preflop against AQ. and losing.
after he realized he was maybe mediocre at poker, he deposited some more. in june 2007 he ft'd an omaha mtt and took 3rd for $276 (all it took was playing a game he knew little about to bust loose on stars).
(he also became semi-famous on 4 continents for his mad railing skills. working nights, he was often seen lurking in the corner or underneath the stairs at vaious final and not-so-final tables. this culminated in his railing 101 video, wherein he strived to help other railers achieve the same level of success. http://www.youtube.com/watch?v=LrRFpn471E8 )
(parenthetically, this was also the year of the lolcat, and qyayqi embraced them to give cliff notes of the most drama-filled threads on fcp. he would go on to (over the next year (or three)) playfully poke fun at 5 or 6 such threads.)
(WE GET IT! QYAYQI LIKES PARENTHESES!! however, while we're inside yet another set, it should be noted that qyayqi has also posted a variety of stories on fcp. while writing short fiction is hardly the trademark of a poker player… well, he has yet to put up big numbers in poker so we need filler, dang it. ANYHOO, he collected some of his best stuff here:
https://www.fullcontactpoker.com/poker-forum/index.php?s=&showtopic=47183&view=findpost&p=2470812
and recently added another:
https://www.fullcontactpoker.com/poker-forum/index.php?s=&showtopic=138286&view=findpost&p=3190570
EDIT: oh. right. we're still in those dang parentheses.)
in december 2007 he final tabled a 5.50mtt/1200-ish runners and took 4th for about $350. he had a pstars bankroll!
in 2008-ish he started grinding $5/9p sng's for a little while and was a small winner. at about this time, doinsublime suggested that the 45p turbos were an untapped goldmine. he started playing these and proceeded to have a profitable 2008. however, he was also working 7 days a week to get some goverment monkeys off his back. this eventually resulted in him not playing for most of 2009.
in june 2009 he paid off the goverment. (let this be a lesson, folks: don't shrug off goverment debt, they apparently don't just forget about it and let it slide.) he has continued to work 7 days a week, but has worked poker back in to his life. his plan is to work his way up the 45turbos on stars and have a bankroll large enough to get him to the 2011 world series of poker, plus playing another $500 or $1000 event locally at the big quarterly tournaments.
he'd like to thank:
1) thestein, for stakes to some $27.50's somewhere in there where he eventually took 23rd in one and received another stake to the sunday million… where he blew out before the money.
2) doinsublime, for suggesting the 45's and also getting him a pass to the irc chat room that eventually became #feralcowpoker on irc.gamesurge.net.
3) vbnautilus, for inviting him to help with the feralcowpoker.com hand history converter. this finally allowed him to make use of a degree in computer science that had been collecting dust. that's www.feralcowpoker.com, home of the best hand converter on the web. (this is not being written by qyayqi. definitely not. nope.)
4) cappy37, highwaystar, staniv, antistuff, slapstick, lurbz, and a boatload of others who have dropped by the irc channel to make his nights at work just a little bit shorter and more enjoyable.
5) tealsea, for listening to him rant about one suckout or another almost every morning at home.
May 1st, 2010: kobe2odom8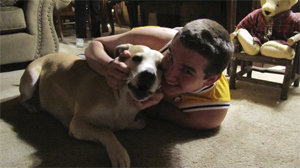 Skyler has been a gambler most of his life. He started going to the horse track with his grandma when he was just 13 years old. In high school he was the bookie, he would roll dice and would take any action he could get.
In 2004, while visiting a friend, he was introduced to the world of online poker and was instantly hooked. After trying it out a few times on his buddy's computer he eventually created his own account. He would play all sorts of games outside of his bankroll and blow through $50 deposits more times than he could count. In early 2006 Skyler realized his love for Daniel Negreanu and decided to join FCP. In April 2006 with just $30 left in his bank account, he registered for a $22 buy-in $40k guaranteed tournament and somehow luckboxed his way to a win for $10k. "I cashed it all out immediately after and bought a car and used the rest of the money for real life stuff," said Skyler. "After the win, I decided to take a year off from poker."
For a quick recap on that tournament, click here.
Eventually kobe2odom8 would return to FCP in the summer of 2007. In September he caught a break and won a $12 180 for $594, it was a pretty nice boost to his bankroll at the time. "Fortunately I don't think I've had to deposit since then. I then decided to take the game a little more seriously and started talking strategy with a few FCPers, (higwaystar, tehtoe, fargopoker, pokeraddict and ko8e34). We would sit around on Sundays and have chats and complain about how we ran, talked sports and occasionally talked about hands. 🙂 "
In 2008, Skyler was working a full time job but still trying to get in as much poker as possible. He found success bringing in several 4 figure scores. Unfortunately the company he was working for was closing due to the economy so he needed to pull the money off for expenses.
"Luckily for me, Looshle was looking for people to back and I was fortunate enough to be accepted. I started off by playing $26 and under tournaments and have slowly worked my way up to higher buy ins." He's now playing MTTs ($150 & under), Majors on Sundays, select SCOOP and FTOPS events. He's done well in quite a few tournaments, especially in the rebuys. "I hope to continue my success as an online MTT player, but have started venturing out towards live tournaments, which are really fun. I'd like to thank Looshle for giving me the opportunity. I also want to send a shout out to donk4life, ta13, troyomac, silkyjohnson, tbrickah, no not baxter, negs, lurbz, specbrad, superjeff rosey."
April 1st, 2010: Tehtoe
Influenced by the poker boom & various World Series of Poker episodes, Tehtoe started playing poker in the summer of 2007. He started out with freerolls to try to build up some sort of bankroll on Stars and FTP. Though he never had any success doing this, it introduced him to grinding online.
In August of 2007, like many others Tehtoe joined FCP because he was a big fan of Daniel Negreanu. However, the thing that got him hooked was the community. He began talking to quite a few members on AIM, which really began to immerse him in the game and inspire him to get better. After getting a stake into a 4.40, Tehtoe managed to bink 2nd place and add $108 to his bankroll. He began playing micro-low stakes MTTs with this. "It was also around this time that I began talking to the group that was 100% the most instrumental in my poker development: HighwayStar, Fargo, kobe2odom, ko8e34, and Poker_Addict. We would sit around in AIM chats all day playing and railing each other, sharing beats, discussing strat, etc. as we all tried to grind up the limits," said Tehtoe.
Fast forward to October of 2008, where Tehtoe was selected by looshle to be backed in MTTs. He started out at $26 MTTs and during this time made great leaps in his game that began to show rather quickly. "In January 2009 I final tabled about 8 tournaments and began moving up in limits." Around this time he also satellited into the Sunday Brawl on FTP, which he then went on to final table, finishing 7th for $9.8k. "After this, I steadily began to have more success in mid-high stakes MTTs, and finally had a major breakthrough in June of 2009 when I got 4th in the Sunday Warmup on Stars for $43k," said Tehtoe. In the month that followed he took in a few more 5-figure scores and finally felt like his game had evolved to the high level that he had always hoped it would.
Unfortunately Tehtoe went on a steep downswing in August of 2009 until about December that really taught him about variance in MTTs. During that time he only had one major score (winning the FTP $322 6 max for $30k) and managed to brick everything else. "I became a very negative person mentally and really got complacent about my game. I feel the most important aspect of being a successful tournament player is being able to mentally handle the inevitable huge downswings while at the same time being honest to yourself about how you're playing and be willing to make adjustments to your game," advised Tehtoe. Once he started focusing in more about what he was doing wrong, he started having success again and have since had quite a few major scores. He amassed one of his best months ever in March with two 3rd place finishes in big 100 rebuy events, as well as a few other final tables and deep runs in majors.
"Even though it'll be difficult, it's somewhat of a goal of mine to be ranked on P5s within the next year or so. I'd also like to especially thank the group mentioned earlier as well as looshle, no not baxter, gibler, vtlaxer09, trueace, villus, superjeff and donk4life."
March 1st, 2010: Suited_Up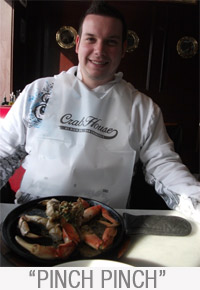 Hailing from Chicago, Kurt started playing poker during the Moneymaker era in 2004. After watching some WSOP reruns, he started using his free time to study Texas Hold'em and realized there was some real strategy to it.
"For me it was like a drug. I was an athlete in high school, and missed the competition greatly. Once I learned that you could actually get good at poker, I was hooked, and immediately searched out and soaked in as much information as I possibly could. FCP was one of those information sources. I read Daniel Negreanu's blogs, and later that month when the site got overhauled and the forum started, I was there on Day 1 to kick it off. I've been around ever since."
In the months that followed, Daniel helped launch Poker Mountain. At the same time Kurt's poker skills were getting better and he had managed to build up a small bankroll. He went on to win a SNG that included Daniel to get into a Bellagio $25K satellite. The tournament drew 133 people and Kurt managed to take it down, earning an all expense paid trip to Las Vegas and a seat at the $25K WPT Championship at the Bellagio. He didn't fare as well in the main event but it was a trip of a lifetime.
"Since that year, I have been back in Vegas at least yearly, sometimes twice a year."
"Working with Cardcore a few years back, doing media for the WSOP. That year I met a ton of FCP'ers. Almost too many to mention. I spent a lot of time keeping tabs on JC Alvarado, Hoosier, Looshle, Steve7Stud, Troyomac and Gilbertology, who've all done some good things in one way or another."
After his WPT Championship experience, it's no surprise he prefers live poker to online. "I like holding the chips and cards, being semi social, even though there's some strange people at the poker tables. Not to mention live poker is just flat out easier to win at."
A prolific poster at the forums, Kurt is a well respected member of the FCP Community. He's been here since day 1 and has since had a lot of good memories along the way.
"I remember all the old times. Well before FCP had a poker room, then didn't have a poker room. Smasharoo, Krablar, back when DN played in the Neg-O. (Which I have gotten top 9 in at least 4 times. Finally got that chipset.)"
February 1st, 2010: HighwayStar
Philip Harrison hails from the North East of England and is a well respected member of the FCP Community. He started playing poker with his high school friends in 2004 playing small £5 or £10 SNGs. During this time his friend Ben introduced him to PokerStars. Over the next year and a half they dabbled in play money and both ended up with several million play chips in their accounts. After playing his first live tournament when he was 18, he watched his friend chop it heads up which immediately got him interested in playing for real money.
In January 2007, Phil sold a few million of his play chips for about $40. "This could be some fairytale story about never depositing to this date but sadly it's not. I sucked and I had no idea how to manage money," said Phil. "By February I was busto and didn't play again until May. For the next year after I slowly deposited and lost about $3k."
Later that summer Phil started to look for ways to improve his game. "After my first year studying Maths at Durham University, I got a summer job. Whilst spending copious amounts of time pretending to work, I discovered FCP by way of reading Daniels Blog and I signed up in August." Phil started talking with a group of FCPers that he still talks to today; Tehtoe, FargoPoker, chek-raise, superjeff13, kobe2odom8, ko8e34, fitzinabox. "By way of talking to these people, reading/posting in strat forums and eventually signing up for training sites, I started getting better."
"In September 2008 I decided to play nothing but $4.40 180s for a while. I played about 1200 in the next 3 months and started consistently winning. During these sessions I discovered IRC and what is now #feralcowpoker where qyayqi, vbnautilus, Cappy37, uncooper, staniv and Mr. Sparco keep me entertained, usually during the very early hours of the morning."
Throughout 2009 Phil took up cash games. He decided to learn Limit Holdem and thanks to some helpful advice from Dinkdonk and others, he improved fast moving from 1/2 to 5/10 in 4 months. In June, after turning 21 he made his first trip across the pond to Las Vegas for a week to play his first WSOP event. Although he didn't fare well in the tournament, he met some FCPers for the first time.
2010 has started off with a bang. Phil has changed gears and started focusing on MTTs with buy-ins of $25-$215 and $3R-$20R. He's up $30,000 in January alone including a 1st place finish in the $109 turbo for $13K (His first 5 figure score). "I still feel I have a lot to learn about certain spots in MTTs but recent success has definitely encouraged me to keep playing them and improving. I still plan to keep playing and learning LHE this year, I'm now rolled for up to 50/100 but will stick to 10/20 and 15/30 for the most part. I was planning to search seriously for work this year but I now have a nice platform to play professionally for the time being, which is something I really enjoy doing."
Phil is planning to spend all of June in a house off the strip in Vegas for the WSOP with people he's gotten to know over the last 2 years. He'd also like to give a shoutout to donk4life, lurbz, babylondonks, Acekob, AimHigher and Trueace13.