**************************************************************I stated from the beginning that the random number generators were working correctly the whole time. But they do infact create the entire hand before the hand even starts. which means that information is available for someone who knows how to get it, which makes online poker a very dangerous place, and if even one person realizes that.. This thread, all the unnecessary flaming and ruined reputation was all worth while.. I will not play real money online anymore.***************************************************************You guys, do not get me wrong. before tonight I was the first person to say there is no way people can cheat at online poker, it just isin't possible with all the encryption methods. I witnessed it first hand, it can be done.. believe it or not. I felt that because I saw it, it was my responsibility to bring it to everyones attention. So use this as a warning if you continue to play ... just be careful and play with caution and at the first sign of fishy things, just get up.**********************************************************************I recently purchased Pokerpal pro 5 online for 50 bucks to help me understand the pot odds live during my online games....i think my software may be malfuctioning because it exposes at least one of the flop cards to me preflop.. here are some
unedited
screen shots to show you what i mean.
here in this picture on the top right of my screen right under the pot odds it shows that my hole cards are :clubs9: :spadesj: but it also shows the :spadesa: (which is the 3rd flop card) of course i was not suppose to know that.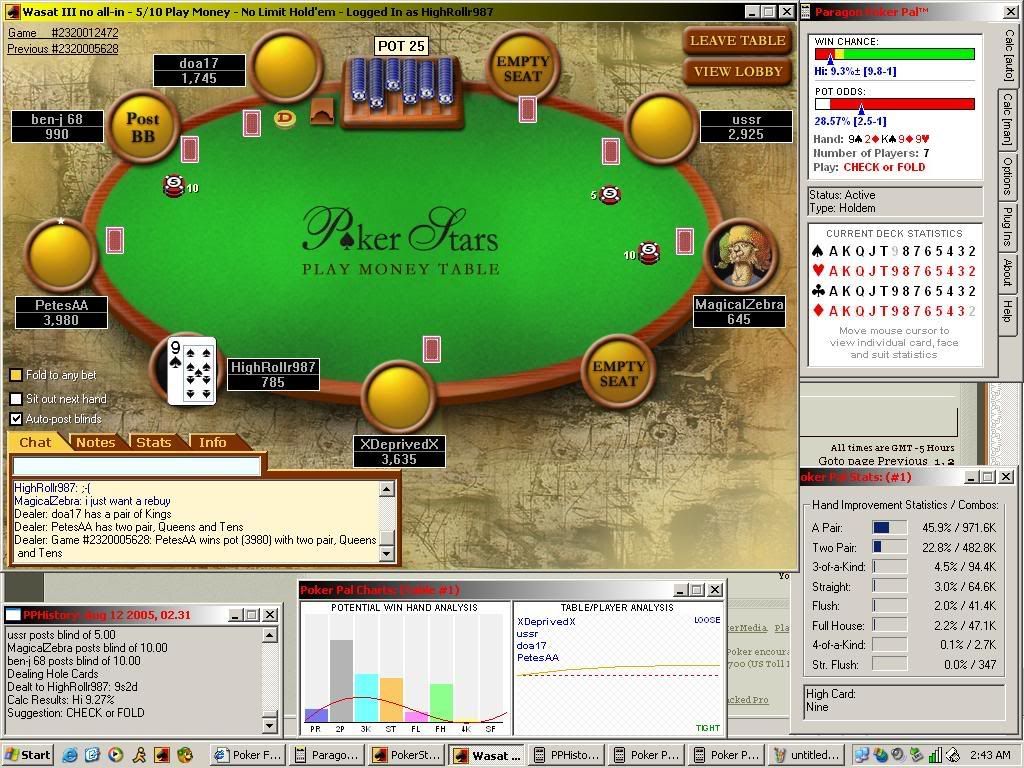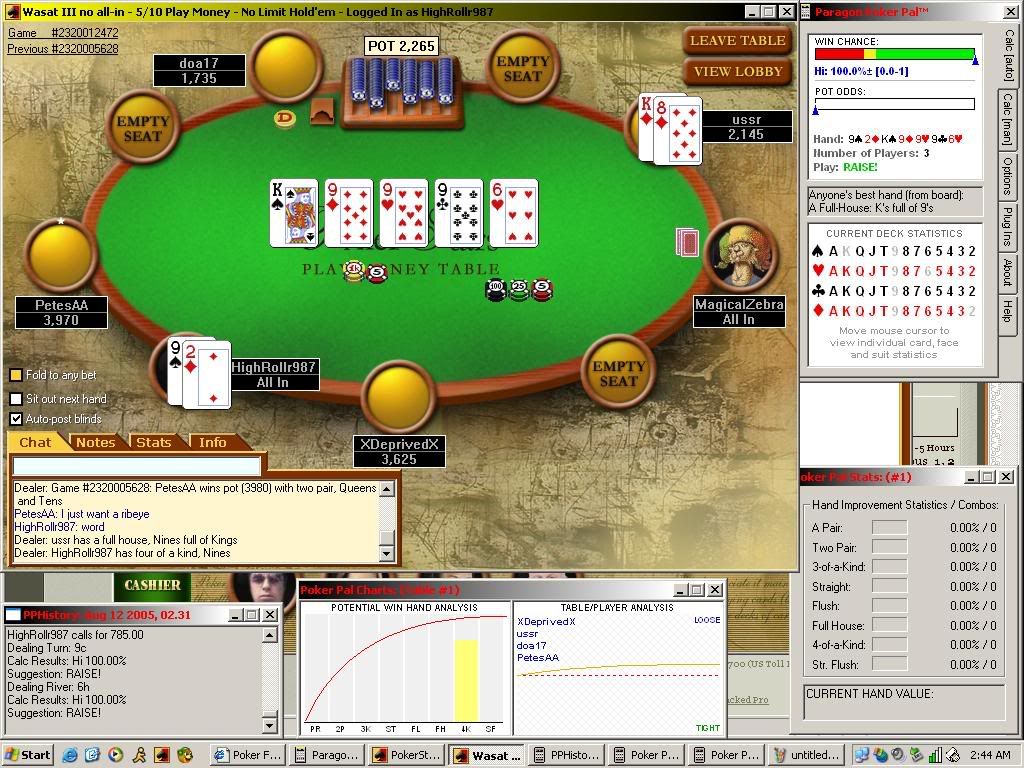 here you can see that the :spadesa: is really on the flop.having this information also leads me to believe that the random number generators that decide the cards are all determined before the hand and that people who know their sh!t who also know this information would make it a lot easier to know the out come of the hand before the hand.. am i saying online poker is rigged...set up... shady? I don't know anymore.. but i cheated somehow and i didn't believe it could be done until now....and everyone on here is ignorant if they think it does not happen....what does this all mean, i have no idea.